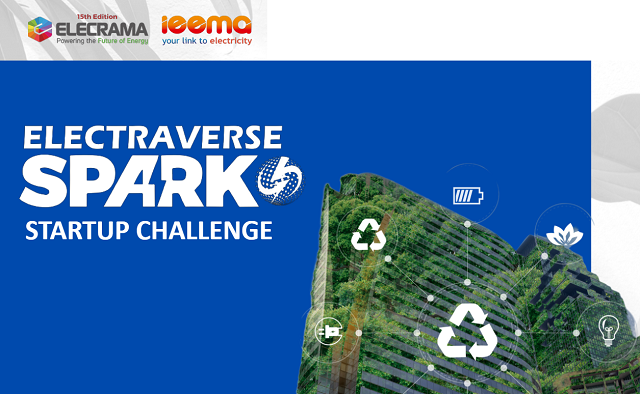 SustLabs has been shortlisted for the ELECTRAVERSE SPARKS Startup Awards program as a part of ELECRAMA 2023. We made it into the Top 12 after weeks of the jury evaluating applications received.
ELECRAMA is the flagship showcase event of the IEEMA ecosystem and the largest congregation of the power sector ecosystem in the world, annually conducted by IEEMA (Indian Electrical & Electronics Manufacturers Association).
With an aim to provide a platform for the technology startups introducing new innovation in the electrical and electronics industry, This challenge serves to recognize top 12 climate tech startups in the field of Advanced Electric Mobility, Future Engines of Decarbonizaion & Low Carbon Cooling.
The end of showcase features the awards ceremony to felicitate the Top 3 startups, held in front of a distinguished and diverse stakeholders from Industry, Government and Experts, with the top cash prize of INR 10 Lakhs for the first place.