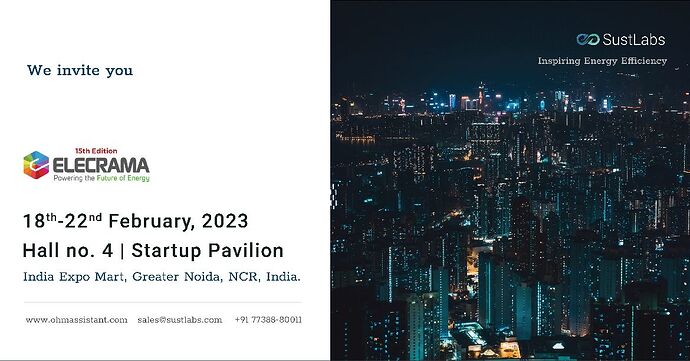 SustLabs has been shortlisted for the ELECTRAVERSE SPARKS Startup Awards program as a part of ELECRAMA 2023. We made it into the Top 12.
ELECRAMA is the annual flagship showcase event of the IEEMA ecosystem & the largest congregation of the power sector ecosystem in the world.
We would love to meet you at our stall. Please drop by. You can also reach out to us or comment below for us to schedule meeting you.
Visit us at ELECRAMA between 18-22nd February, 2023 at Hall No 4, Startup Pavilion, India Expo Mart, Greater Noida, NCR, India
#elecrama2023 #startup #pavilion #sustainability #futureofenergy #energyefficiency #ieema