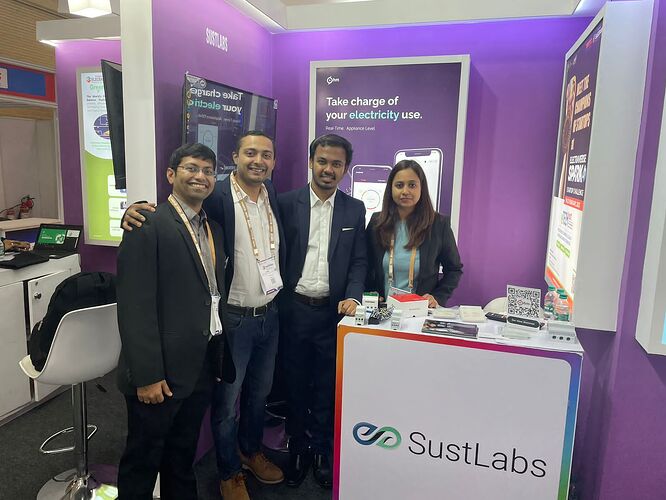 It's been a busy 4 days for Team SustLabs at ELECRAMA 2023. The SustLabs offerings have generated keen interest among a varied spectrum of people across the electrical and energy space, since we are about both energy efficiency & sustainability.
As a winner of the ELECTRAVERSE SPARKS Startup Awards program, we have been seeing many eyeballs and footfalls, and several instant purchase decisions by eager users interested in integrating the SustLabs solution into the wider electrical projects, filling in the missing space uniquely catered to by SustLabs.
SustLabs was pleasantly surprised to have Shri. Piyush Goyal, Honorable Cabinet Minister of Commerce and Industry, Government of India, drop by our stall, and we were able to highlight our USP that makes us a winner in the startup space.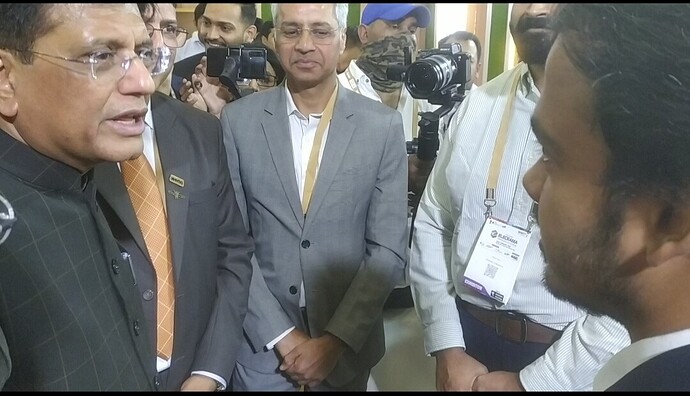 We invite you tomorrow, Wed, 22nd Feb, 2023, for the final day of ELECRAMA 2023, to visit our stall at Hall No 4, Startup Pavilion, India Expo Mart, Greater Noida, NCR, India. Please drop by. We would be delighted to explore possibilities. With our partners, we see infinite possibilities, as we collaborate with path-breaking partners.
ELECRAMA is the annual flagship showcase event of the IEEMA ecosystem & the largest congregation of the power sector ecosystem in the world.
#elecrama2023 #startup #pavilion #sustainability #futureofenergy #energyefficiency #ieema